The Original Newspaper Coloring Book
A fun and entertaining way to interact and connect with the news.
What if we made the news fun and entertaining by turning it into a news coloring books? What if we illustrated the news and displayed them like newspapers that students could purchase, color and share? The aim of the Newspaper Coloring Book is to make student's news consumption into an enjoyable and less stressful experience.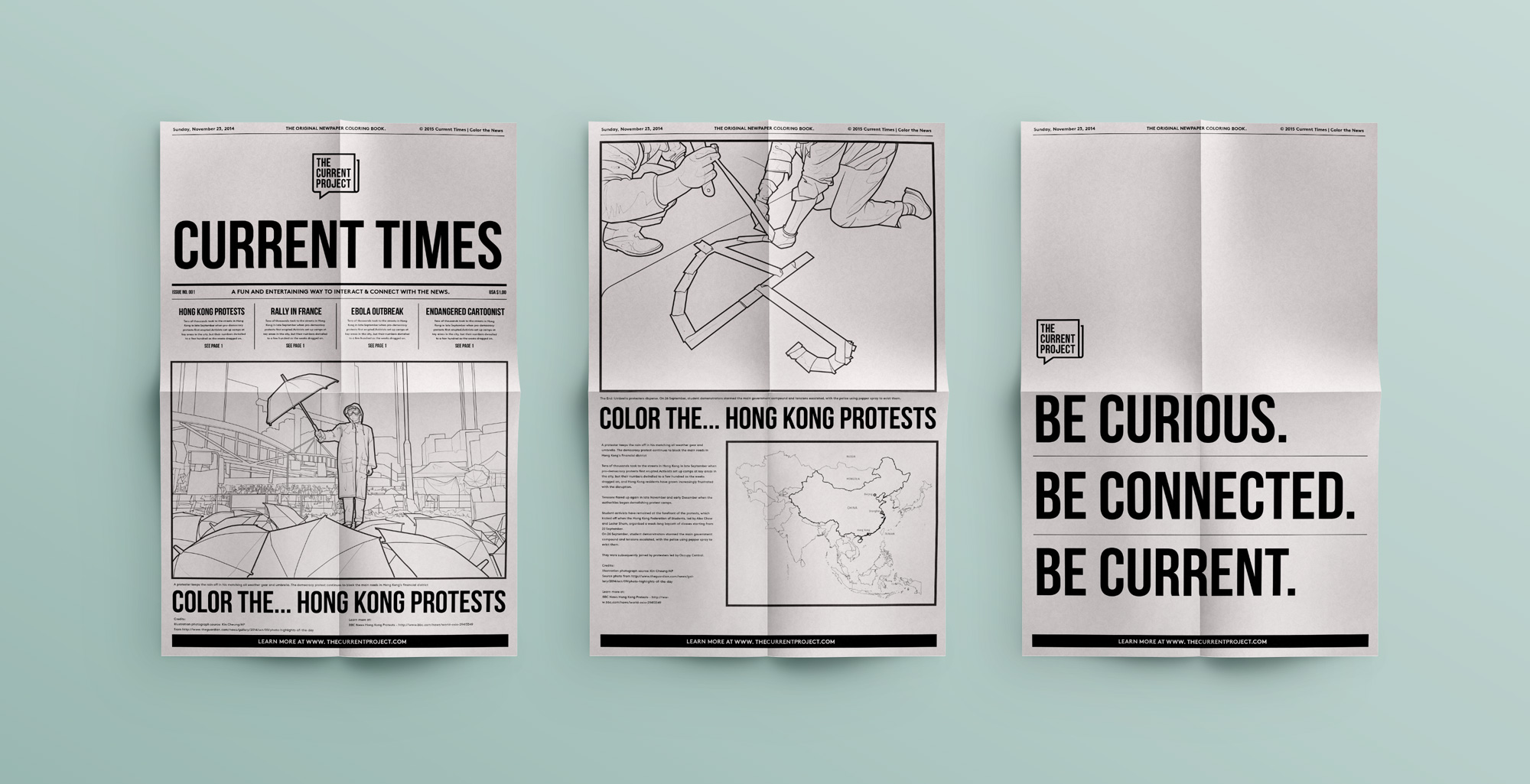 Key Features:
Easier, fun and less stressful way of consuming news.
Each coloring newspaper can be collectible.
Features coloring illustrations from students and professionals.
Approachable entry into news topics that can lead students to deeper resources.
Implementation:
I hope to be able to circulate the Newspaper Coloring Books into campus newspapers around the US by selling rights to issues. By connecting with the existing campus newspapers the Newspaper Coloring Book can be supplemented into their existing print cycles. Initially, I could handle all of the illustration work, but I hope to enlist the help of other illustrators from around the world. Students and professionals would be able to submit their illustrations and stories to be incorporated into the newspapers.
"Part of the apparent appeal is the tactile, interactive nature of the books, which offer respite to the screen-weary. People are really excited to do something analog and creative, at a time when we're all so overwhelmed by screens and the Internet, and coloring is not as scary as a blank sheet of paper or canvas. It's a great way to de-stress."
Johanna Basford, illustrator of "Secret Gardens" a coloring book for adults. Quote from the New York Times -http://www.nytimes.com/2015/03/30/business/media/grown-ups-get-out-their-crayons.html