It Matters To Me: The Newspaper Tapestries
Dissecting and recreating the newspaper into large wall covering Newspaper Tapestries
What if we showcased the newspapers in a whole new way? Newspapers have been organized and presented in the same outdated format for years, but there is still something about the tactile feel touching and reading a newspaper off of the screen. The Newspaper Tapestries projects is trying to create a large scale interactive showcase of the current news featuring articles from an assortment of newspapers.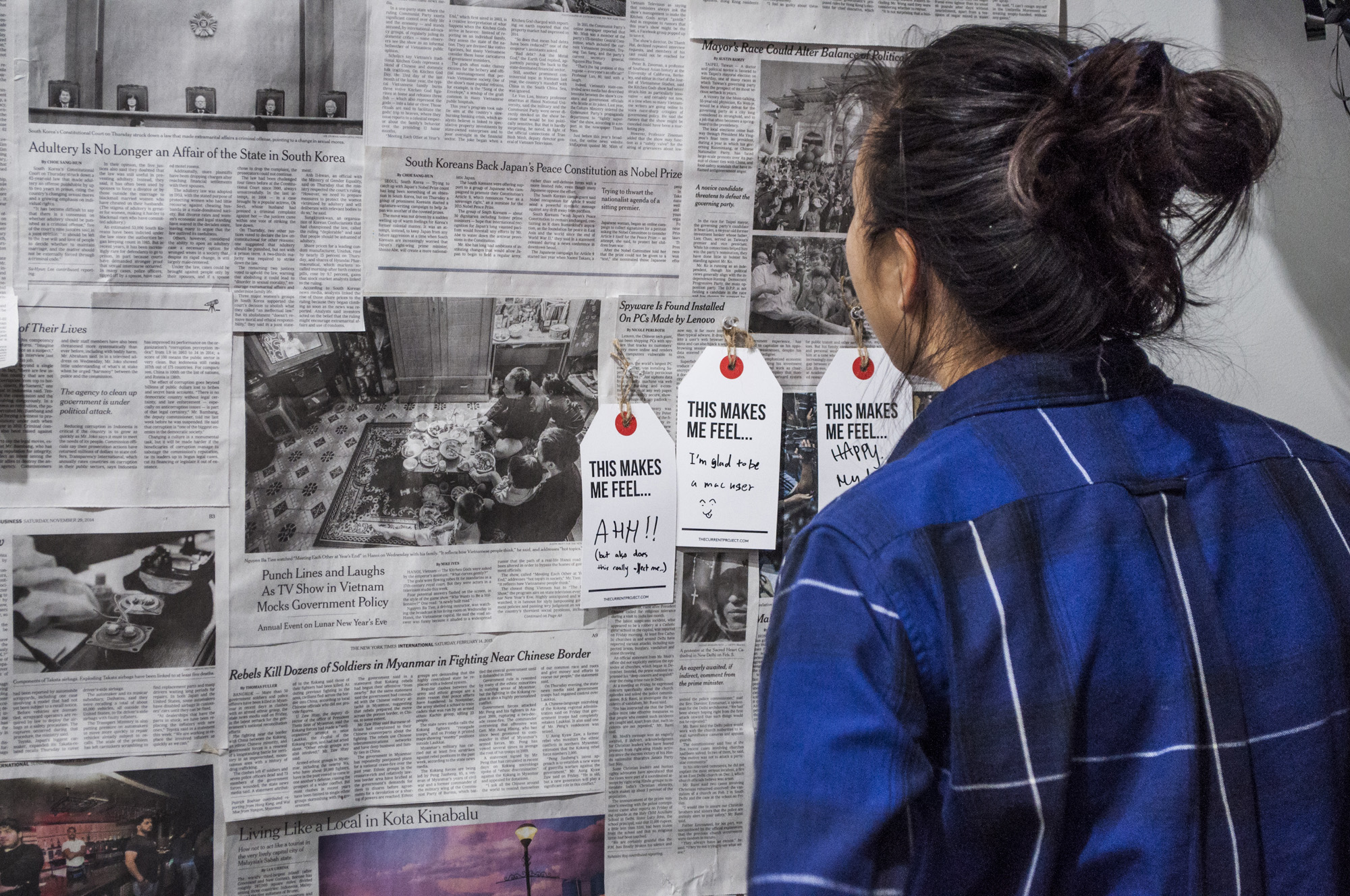 BACKGROUND
The Newspaper Tapestries will be organized by regions, highlighting areas where the media tends to focus and areas which we know little about. Students will be able to walk up to the Newspaper Tapestries and pin up tags next to articles explaining why the story matters to them. As time passes the Newspapers will grow as news more current news stories are added.
KEY FEATURES
Social reading of the news.

Interact with the news and let the campus community see what issues matter to you.

The News Tapestries will grow over time showing you the most common topics / issues featured in the news.

Students will also see which regions in the world they hear about more and which regions we hardly read about at all.
IMPLEMENTATION
The initial Newspaper Tapestries would start off small and manageable for a small team to create and setup in multiple places across campus. At UW, the Newspaper Tapestries would be featured in high traffic areas including Paccar (next to Orin's Cafe), the main libraries and campus dining areas. Newspapers will be delivered and placed nearby. Student's can read and clip out the articles that matter to them and add them it to the Newspaper Tapestries.
Partner with organizations:
It would be great if I could find a sponsor for this program that would help fund the project. Maybe create outreach by donating funds per tag to different organizations.