Jacob Lawrence Gallery – Newsfeed Dinner Party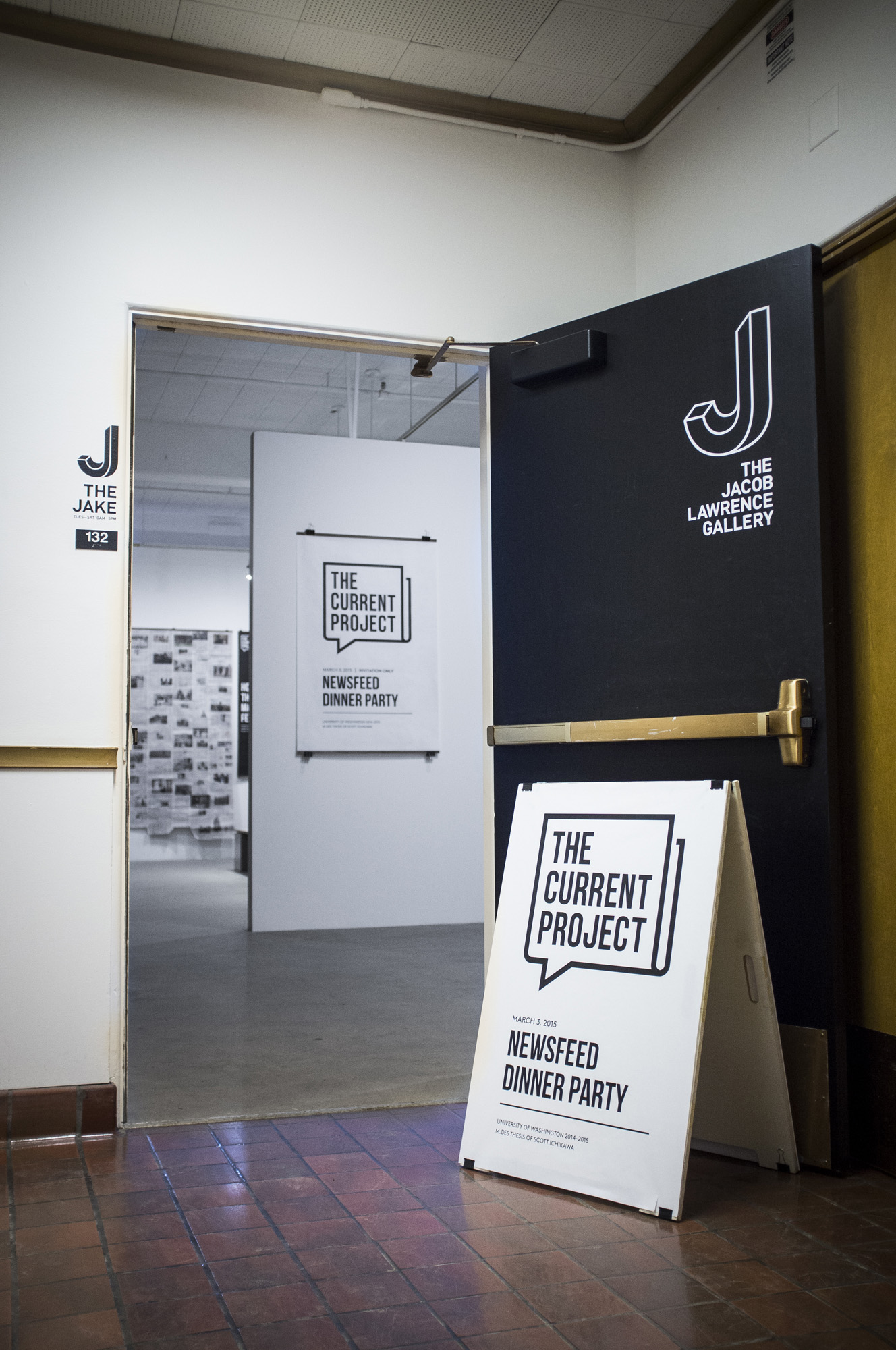 Today, I held my first Newsfeed Dinner Party at the Jacob Lawrence Gallery at the University of Washington with 7 students participating in sharing international news stories and food from around the world. My goal with this project was to make the student's news consumption into a social event. The life of a college student has removed them from the news consumption rituals that I remember as a child. Memories of my family sitting around the dining table, eating my moms cooking and learning about issues that mattered to my family.
With the emergence of mobile devices students find themselves snacking on news at inconsistent moments. This has led to an increase in the solitary news consumption amongst students. Do you even know what your friends are interested in? What issues matter to you? When do you find time to talk about them with your friends?
The Newsfeed Dinner Party was created to connect students with international issues that matter to the people around them. Including their friends and the local restaurants.
I may have seemed quiet but the event made me think a lot, and being aware of what's happening around the world. I was really surprised was that we talked only about news for 3 hours, and I wasn't even tired.
In the end, there are a lot of things that I would consider changing. The Jacob Lawrence Gallery was a wonderful space, but ultimately not a very realistic venue for this project. It would be nice to partner with the local restaurants or even host in the homes of the students. One bit of feedback that has stood out to me, was the feeling that I had made this environment a little too safe. How did that effect the conversation?